Facebook Marketing Services
Facebook is the most popular free social networking site, allows registered the users to create their profile, uploads video and photos, can send a message to their friends and keep in touch with friends group, family, and colleague. Now, Facebook is available in 37 different languages across the world. The Facebook is aimed at helping students get to know each other better. It was founded in 2004 by Mark Zuckerberg and his friends and roommates, Facebook has been grown from a closed network group to a global social networking platform that allows people above the age of thirteen years to register themselves and use the site easily. Facebook is a popular social network where we can promote our product, company products. It is the most popular platform for promoting business across the world.
We have one of the most creative and designing team, they grabbing the pages with their themes, design and related content. The team promoting Facebook pages as per client needs like company profile, business products of various sectors across the world. They provide some of the popular content, interesting posts as per matching profile.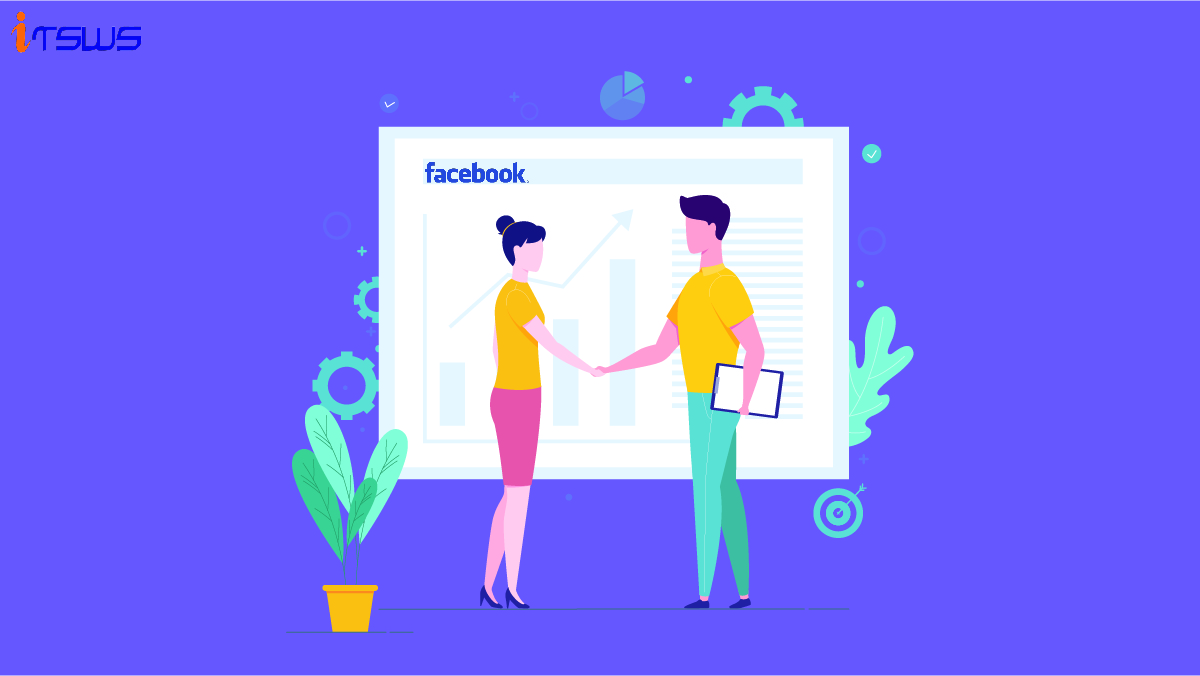 In this modern era, your products, business, services online to the globally between the audiences and several want to invest on the social media channels for the huge traffic. With the Facebook marketing strategies, you can get gest business response and golden chance to connect with the particular customers who want to invest or acquiring the promoted services. Itsws Technologies have a professional and experienced marketing team, they support you to gain more traffic and better response for the various online portals. Over the past few years, we have gained positive response with the various business and providing the enhanced user engagement and traffic on your targeted web pages.
Facebook is one of the popular platforms where huge traffic engages together globally and better opting to promote your business, company, product or brand value around the world. It is the most popular way of promoting brand value or building connectivity with the customers for one country to other. With the help of this social sites, you can promote your web pages, individual business or many other social requirements share globally. Any individuals can promote and interact with the users globally and share them useful information around the world.
We have a professional support team, they are creative and represent attractive design as per clients demand. With the professional theme, designs and effective contents the user engaged with the web pages and increase the value of sites. Various sectors business pages, companies also promote this application online and our team provides proper support to every client according to their needs. Our development team provide the effective application as per business demand and support them with the marketing strategies. They implement the most engaging content, interesting pictures and valuable polls as per web pages requirements.
Portfolio of Facebook Marketing Services
Some of the delivered projects of Facebook Marketing Services, that defines our passion and commitment
Facebook Marketing Services From the Blog
Customer Reviews of Facebook Marketing Services