Job Portal Development Services
Job and career are one of the most important needs for everyone across the world. Multiple placements or consultancy firms also providing staffing and other recruitment solutions. They are planning role as a bridge between job seekers and companies looking for manpower. There are a lot of companies work on specific domains or a number of domains have dedicated recruitment professionals and also add some of the value-added services like a background check and primary screening among others. There are a lot of job seekers to build their career in various fields some of the search governments jobs, It professionals and many more services are available online. IT related services are presently among the most important technologies in today's recruitment industry.
ITSWS technologies is a comprehensive web technology company, provides various types of jobs via its own famous sites www.vacancyexpert.com, www.achieveaim.com, www.findsarkarijobs.com
We are also one of the leading web designing companies and provide comprehensive IT and ITES solutions for a variety of domains. Our most artistic designers who design some of the most attractive and elegant websites. Our experts designed extremely user-friendly and based on experience user parameters. We also integrate your site into various social media sites and also optimize them for search engines. Our team also make them available across a variety of platforms including handheld devices and design apps for other platforms that make the services searchable as well as make the information available for a variety of users.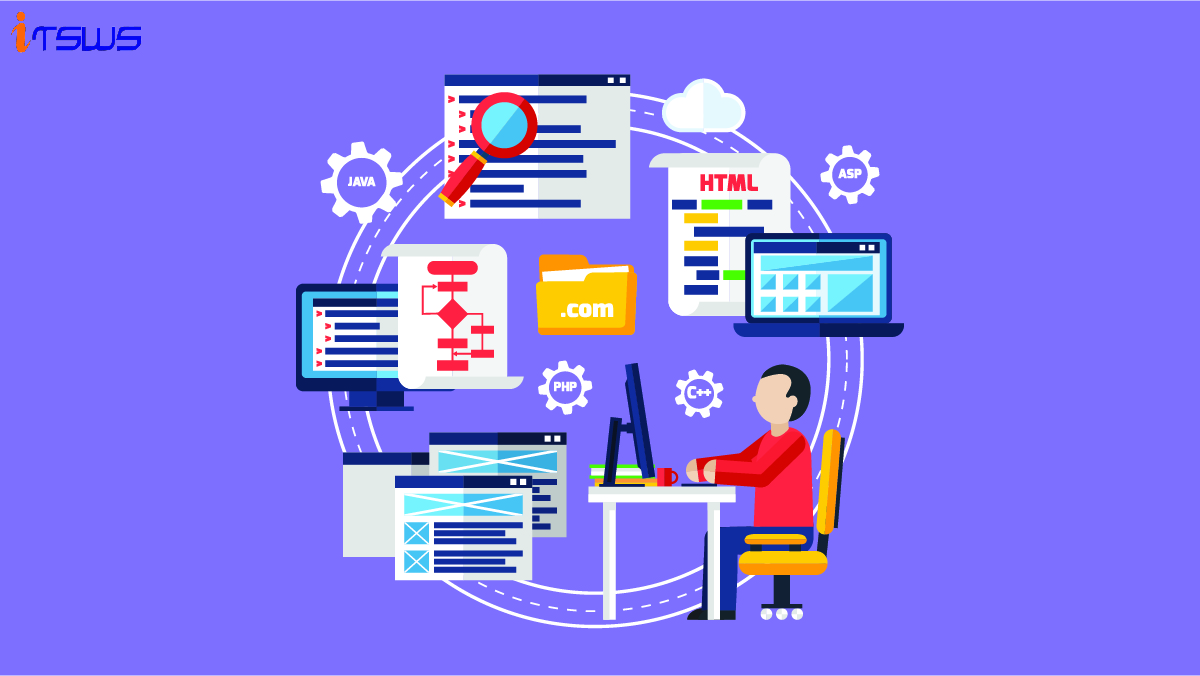 ITSWS Technologies is playing the vital role in jobs & carriers, to provide the candidate placements and appointments in various fields across the country. Mostly the jobs portals are widely used by the several companies and agencies for recruitment of candidates, interviews purpose, screening and many other services. With the various job portals, human resource departments to provide a large number of candidates in various sectors according to candidates experience, qualification, and industry knowledge.
We have a professional team for various jobs portal designing, developing, mobile apps, e-commerce sites across the country. Our team is performing on latest technologies and provide projects on time to the clients. We designed robust and hight scalable jobs and carriers portal according to candidates need and user-friendly bridge. With the professional design, development, and services, we create the bridge between job seekers and human resource departments around the world. We have developed several mobile apps for jobs seekers and placement agencies for the better solutions. Our team provides 24*7 support service for the recruitment industry and job portals to manage their posting, social media promotion and advertising.
ITSWS Technologies provide best IT solution across the country, our application is fully managed with high-level quality features and easy to use by the job seekers and human resource departments. Our team developed with most reliable and user-friendly websites and mobile apps, our popular services are custom development, legacy migration & porting, responsive design, product testing, product customization and maintenance & support.
We provide excellent jobs portals which are easy to access by jobs seekers 24 hours everywhere, easy to apply with few steps, latest information and new features apply, right jobs for right candidates, tracking made simple with several online technologies.
Portfolio of Job Portal Development Services
Some of the delivered projects of Job Portal Development Services, that defines our passion and commitment
Job Portal Development Services From the Blog
Customer Reviews of Job Portal Development Services