Concept . Design . Technology .
Java J2ee Web Application Development Services
ITSWS Technologies is a business value focused IT company working on offshore products and outsourced software development. We have achieves professional value in various are such as technical, financial, business, client satisfaction and moral excellence.
Services

Solutions

Products
J2EE is also Java-based platform designed for the mainframe-scale computing typical of a large enterprise. It is also known as JAVA 2, provides platform-independent Java environment. Sun Microsystems designed J2EE to simplify application development in a thin client tiered environment. J2EE is slowly become one of the leading and preferred programming platforms across the world. It has Java Development Kit (JDK) feature included as the core language package.
JAVA 2 platforms is actually a combination of a set of multiple services, protocols, and APIs. It has provided the necessary functionality for developing web-based applications. J2EE has popular feature portability include Write Once Run Anywhere. Its provide support of Common Object Request Broker Architecture (CORBA), a predecessor of Enterprise JavaBeans (EJB), so the Java objects can communicate with the CORBA objects both locally and network through its interface broker.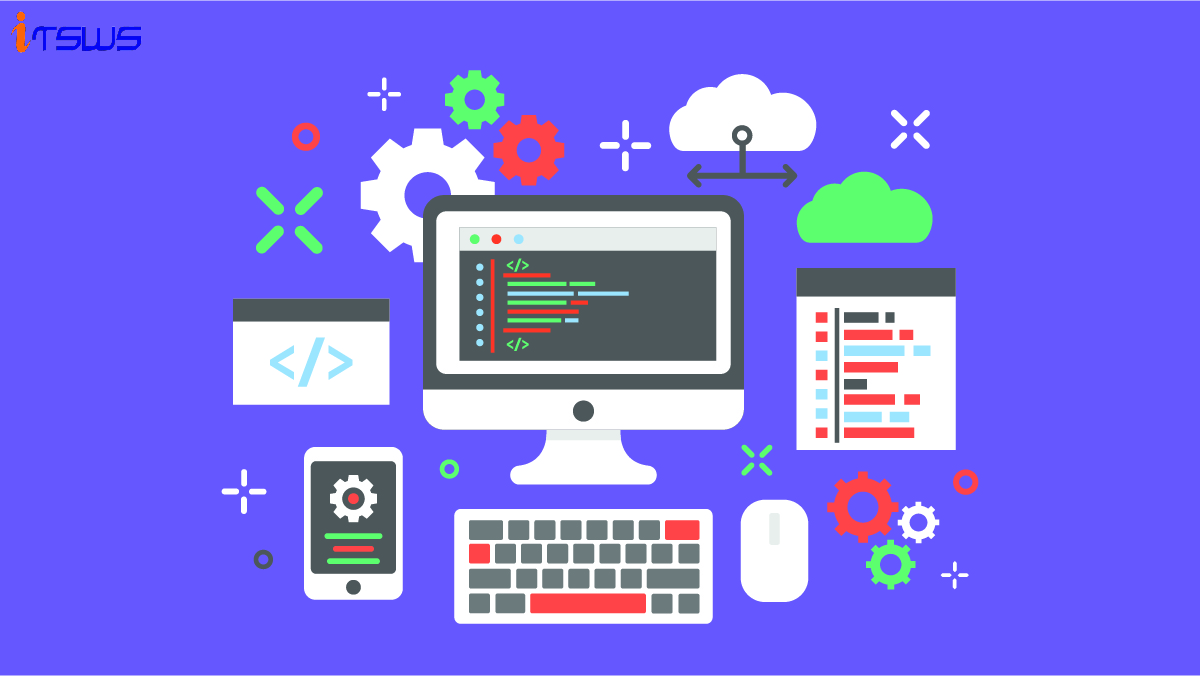 We are providing J2EE technologies based application with the expert application designs and development team. Our expert team provides customized business solutions designed and developed for corporate client and privet client. All the applications test and run on the specific platform as well cross-platform also. The expert team provides full support and maintenance for all our products and application anytime.
Itsws Technologies have a professional development team for J2EE development services, they have several years of experience and creativity to develop attractive and secured business applications. We provide an excellent application in J2EE technologies with proper design and development, on-time application delivery across the country. Our team developed customized Java applications for the various enterprises and business as per clients need. All the corporate business applications designed and developed by expert professionals and provide every one customized business solutions.
Itsws Technologies is popular with scalable, portable, easy to implementation and user-friendly application for various business. We developed the applications with the quality, performance, effective and user-friendly customized your needs. Our team delivered applications on time and save the time and money for the clients. All the application are most diverse range and fulfill the IT requirements as per your business requirements.
Our Credentials
ITWSW Technologies is an ISO 9001:2015 certified IT company which was established in the year 2013. Within this short span of time, we have mastered the craft of web development and digital marketing, ensuring that the client businesses flourish and create a unique brand experience for their dear customers. Our expertise with the latest tools and techniques, and the experience of our professional experts has helped us to provide 100% satisfying results to our customers. We have worked miracles across various sectors of web design and development along with digital marketing, flaunting our creativity and skills.
We are a Google Certified Partner Agency and Bing ads Accredited professional company

We use cutting-edge technologies & follow Agile methodology

Multiple Award winning Agency for the past 6+ years

We have a dedicated UX team and follow a proven UX process

250+ successfully completed projects for various clients from many countries

Listed as Top Web Design Agency in India by various rating websites
Our Key Clients
We have been designing, developing, branding, optimizing, and creating apps and software for a number of clients, belonging to various industry dimensions.
We Let Our Work Do The Talking
Whether you are looking for Java J2ee Web Application Development Services or a hardcore business platform, our portfolio will have something relevant for you. Some of the delivered projects of Java J2ee Web Application Development Services, that defines our passion and commitment
Java J2ee Web Application Development Services Blog