dotNet Web Application Development Services
.NET is a general purpose development platform, developed by Microsoft Corp. It is a framework based platform and huge class library in it. .NET framework provides network communication, numeric algorithms, database connectivity, cryptography among the others. Its provide individual and business users with a seamlessly interoperable and Web-enabled interface for applications and computing devices and to make computing activities increasingly Web browser-oriented. The .NET platform performance servers; building block services, such as Web-based data storage; and device software. It also includes Passport, Microsoft's fill-in-the-form-only-once identity verification service.
The .NET expert team to develop application artfully combine with own source codes with libraries and the .NET framework. They are creating a new application for windows platform to use extensively and skilfully frameworks.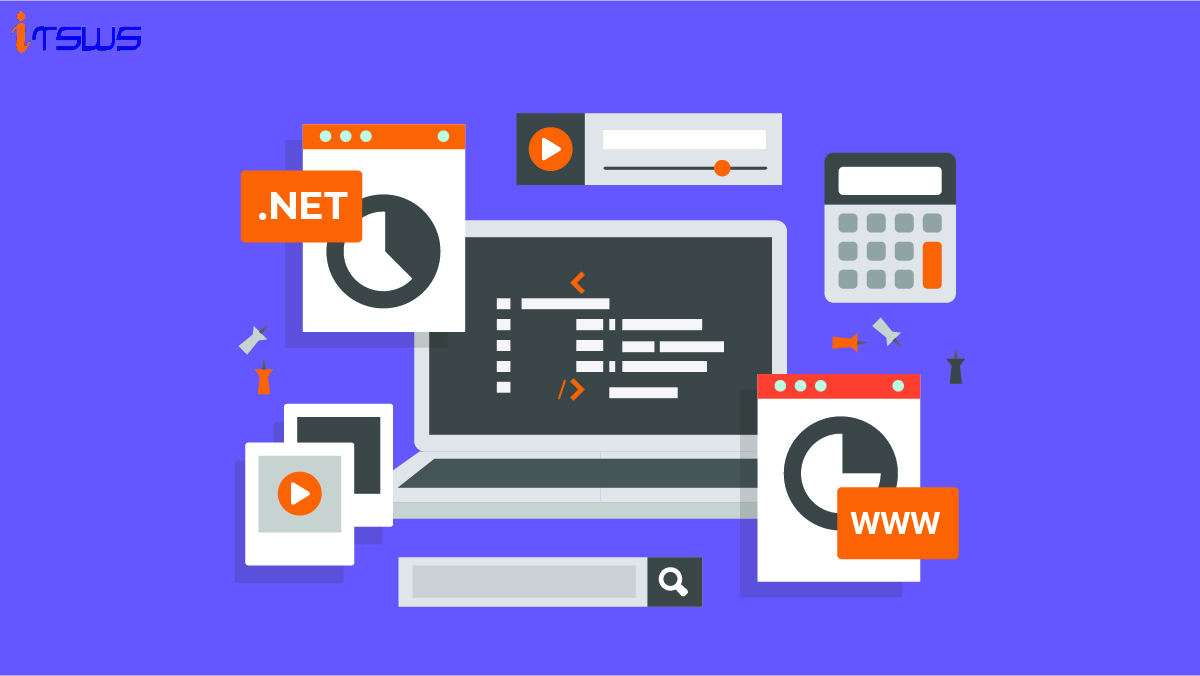 The .NET has some of the exceptional features like memory management, security and exception handling. It enables a high-level programming environment with many convenience features while providing low-level access to native memory and APIs. C#, C++ and Visual Basic are popular language that performs properly on the .NET platform.
Itsws Technologies has years of .NET development experience, our development team developed several application in Asp.Net for the enterprises, business and much more globally. Our skilled development team follows the handle methods to make a perfect and user-friendly application. With the help of .Net Framework, our team design and develop creative applications platform independent. Our professionals are also providing a scalable and effective application in the other platforms. Developers are properly implemented and use the memory management, security and exception handling with the various applications and frameworks. .Net experts have excellent skills in developed mobile apps and build their own portable assemblies without change on multiple programming platforms.
Our team builds several stunning mobile apps, windows apps and desktop apps also, our talented developers use the .Net Framework and visual studio with the other platforms. Our developers are using Microsoft .Net framework to developed scalable, intuitive and easily integrated with various apps. Our Asp.Net application development makes us custom software solutions IT company in the country.
Our team has developed some of the amazing .Net based applications as per clients need and delivered successfully. They provide utmost care support 24*7 and maintenance of the application around the world. We developed gaming apps, fun application, entertainment apps and utility apps for various clients and enterprises. Our team developed and designed customized apps for various needs.
Portfolio of dotNet Web Application Development Services
Some of the delivered projects of dotNet Web Application Development Services, that defines our passion and commitment
dotNet Web Application Development Services From the Blog
Customer Reviews of dotNet Web Application Development Services