Digital Marketing Job Opportunities
Digital marketing is the selling of products using digital technologies to grow and enlarge the business along with profit. Our digital marketing service has replaced the traditional means with automated practices. Digital channels such as social media, mobile applications, email, web applications, search engines, websites are being used to sell products online. Online media are generating revenue through Effective Digital Marketing Strategies. There is no doubt that the demand for digital marketing professionals is growing exponentially. Various domains in digital marketing are Search Engine Optimization, Search Engine Marketing, Social Media Marketing, Content Marketing, Email Marketing, and Affiliate Marketing. Through the selected online channels business goals can be easily achieved. Digital marketing has enhanced digital transformation and company's growth to a large level. People dig out information on Google useful for them. Digital marketing is a trendy career option that is in high demand.
As technology is assisting our lives and it is becoming the necessity in our lives so digital marketing uses technical things that offer endless career-making opportunities. It has become the hottest skill for business promotion. The future in digital marketing looks promising and it has been the buzzword in the Indian job market. Also, digital marketing is giving a unique competitive advantage and the jobs in this domain are never going to end up. As the e-commerce industry is making growth at a breakneck speed so the digitization has made a movement. The practices of digital marketing are attracting people in the need of products or services. Digital marketing is scaling up the economy as well that is catering the mobilization. The modern technological world is evolving with the growing digital marketing strategies. Digital marketing has become part of the lives of all domains. Social Media Content Strategies are designed and social media pages are updated using digital marketing strategies.
Digital marketing help to establish a reputed image in the market. All the current market trends can be easily known using digital marketing. Also if anyone has knowledge of digital marketing then that person can be a professional blogger. Handsome salary can be earned through the AdSense & affiliate marketing techniques. Freelancing is the most effective option to get lucrative income for a digital marketing professional by working from home on a part-time basis. A person can start own agency which will be able to build marketing strategies for clients and implement them with digital marketing that will be profitable to a large extent. With the knowledge of digital marketing, money can be gained in a rich amount by YouTube monetization through subscribers and views. Digital marketing is an in-demand profession that promotes business through digital media. The digital marketing profession has opened massive job opportunities and it is proving as the magical tools for enhancing businesses and brands. It has become the highest-paid profile which has immensely gained popularity all around the world among business professionals.
The scope of digital marketing can never be halted due to the popular addiction of the internet all around the globe that saves efforts, time and cost to a large extent. Digital marketing has facilitated online advertising as people spend more time on the internet, TV. Also in the profession of digital marketing, there are not many headaches as every activity related to business is carried online and without any fraud. Still, there is not any sign of slowing down of digital marketing over many years. As the wide base of consumers segment is shifting from the traditional marketing procedures to online shopping so digital marketing is making tremendous growth day by day. Traffic inflows, visibility, credibility, and sale of a product in online media are the factors responsible for the website ranking. Digital marketing itself is opening doors for various other working professionals of different domains. Digital marketing is an effective way to promote the business on a large scale with the use of standard technologies. As the traditional methods were only limited to door to door only thus digital marketing has made growth in small towns as well by making them digitally equipped with digital mediums. With the evolution of technology and digital mediums marketing has also evolved. Digital marketing earns people's trust and ensures the survival of business online. Our Digital Marketing Services Offer Real-Time results and give a clear cut picture of the competitors by analyzing their online strategies. As everything is getting digitized, in the same way, marketing and businesses are also getting digitized.
This field is increasing rapidly at a pace of 49% per year which is still stiff to believe while several experts says that it will generate 1.6 million job opportunities in 2016. Before looking at what we have to go from side to side first look at the different branch and possible this field has to offer us.
Social media marketers:
The purpose of social media marketers is to create increment in traffic allied to web by using social networking sites like Facebook, LinkedIn etc., amplified in number of online users from side to side social sites and accumulation of new features to boost online commercial has created a great dispute, ample amount of opening and tremendous require for social media marketer.
Copywriter:
Copywriter core job is to take excellent words instead of repeated in order to get better word quality of advertisements posted on social media or compliance sites. He may have to job with different teams or different group. The most important element is that he must have a brilliant knowledge of English speech and his grammatical skills should be good.
Marketing manager:
This is the mainly significant post in digital marketing SEM and SEO, field as marketing manager is dependable for all types of marketing strategy associated to given project in petite, his moves are directly proportional to cons and pros of his client's products and services as well he has to report straight to the deputy marketing director which is cool to judge and tuff to absolute but as it says big things comes with big everyday jobs.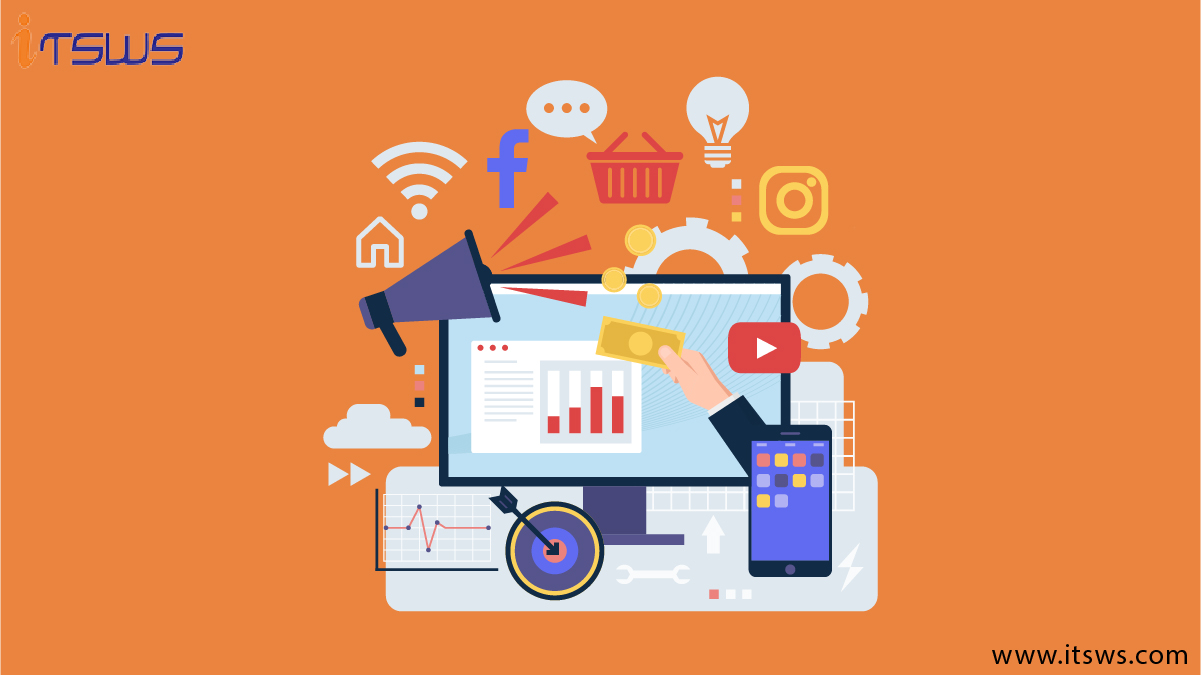 Search engine marketer (SEM)/specialist:
Here Job profile is as equal as search engine optimizer but the simply difference is that SEM is done in a big level which contain big institutions and organizations etc. Search engine marketing or SEM, if it is going on in diminutive companies than it is frequently done by marketing managers while large companies give contract to SEO organizations for success of their digital work. Larger companies on the other hand have team of authority, search engine marketers can works in SEO or under the management of specialist team in companies.
SEO executive (search engine optimizer):
Receiving traffic from internet particularly from search engines takes a huge deal of efforts but to accomplish this feat wants money as well as advertisement from side to side Google ad words and here come SEO part where SEO can realize same result just by good search engine optimization technique. Keyword researches, participant analysis, link building of related and quality sites are several of the important job necessities of Search Engine Optimize
Conversion rate optimizer:
Conversion rate optimizer deal with skills linked to increase in conversion relation his main aim is just too assorted tools for achieving higher conversion. He should be well acquainting with all those sites which offer insight of citizens dealing with landing pages.
Various digital marketing branches and fields are :-
• Social media marketers :- Our social media marketers develop the relevant content topics to reach targeted customers and to increase brand awareness through social media which thereby boost sales. Social media marketing keeps people engaged with the business. Facebook, Instagram, Twitter, LinkedIn, Pinterest, YouTube, and Snap chat are some of the major social media platforms.

• Copywriter :- Copy-writing includes writing offline materials, such as printed brochures, posters, catalogs, and leaflets. Copywriter meets the clients, manages projects, interviewing, editing, sourcing images, plans, and implements marketing campaigns. Copywriters have the adaptability to work on more than one project.

• Marketing manager :- Our digital marketing manager plans and manages the marketing campaigns, analyze metrics and identify trends to promote products. They have a goal of improving brand reputation and optimize online traffic to the website. They evaluate digital marketing strategies.

• Search engine marketer (SEM)/specialist :- Search engine specialist analyzes, review, implement websites picked by search engines for optimization. They ensure that when the audience search for relevant content then the website must appear within the top results only. They also manage the overall strategy of the company to grow business.

• SEO executive (search engine optimizer) :- Our SEO executive analyzes client sites for areas that need to be improved. They prepare detailed strategy reports and write effective call-to-action statements. To check the status of new opportunities keyword research is carried out. They also optimize the landing pages and perform rigorous competitive analysis.

• Conversion rate optimizer :- This helps to increase the percentage ratio of visitors systematically. It evaluates how users move through the site, what actions they can take and analyze what is creating hindrance in their path to achieve the goal.